Testimonial by past guests
"We had a great trip. Our originally reserved condo had a plumbing issue that was found before we even stepped foot inside when they did their preinspection of the space. They had already found us new accommodations before we even knew there was an issue. They took great care of us and we adored the new accommodations at Rio Mar Resort. We will definitely be back!!!"
Amanda Allen,
Atlanta, GA
"We stayed over the Three Kings weekend and had a wonderful experience. The house is very clean and well kept. The views amazing! Would definitely visit again."
Maria Roca,
Puerto Rico
"The house is beautiful with an espectacular view. Me and my family enjoy our stay there. Eliezer was always available to answer any questions. My only suggestion is to provide a washer and dryer."
Tamara Perez,
USA
"Se merece 5 estrellas, todo estuvo perfecto. Pasamos unas vacaciones familiares inolvidable. Un lugar acogedor, seguro, familiar y hermoso. Y su personal tiene otras 5 estrellas (mil gracias Isaira por tu ayuda, amabilidad y disponibilidad. Analis gracias x tu excelente servicio) reciban mil bendiciones de mi parte."
Elba Noemí & Family,
Puerto Rico
"Besides a few minor issues, my family and I were satisfy with the space and comfort of the villa. Also it was a plus to have the use of the golf cart. Hopefully we will stay here again next year. Thank you Analis."
Carlos Figueroa,
New York City, NY
"Everything was perfect and Analis was perfect host!!! She accommodated us last minute and we had zero problems. The place was clean everything up to code and near everything from ferry to the beach and restaurants. Thank you Analis"
Alexis Cabrera,
Philadelphia, PA
"We loved Puerto Rico! The Villa was beautiful! The pictures that they have posted don't do this Villa any justice! It was amazing. I could have lived here forever. The kitchen was nice and big and every thing that we needed was provided, except of course the food. I loved the lanai, all I needed was a hammock and I could have slept out there. Nice cool breeze blowing all through the day and night. The bedrooms were very spacious and the bathrooms were nice and clean. The villa was about 45 minutes to San Juan, but the drive was beautiful. I loved staying in a gated community, and they guards were very nice and friendly. We are already making plans to visit again next year and we are hoping to stay at the same villa.. Thank you Analis, for you hospitality.!"
Teri Wisniewski,
Knoxville, TN
"Wonderful staff! They made sure all of our questions and concerns were answered . We stayed at Peña Mar in Fajardo and I have to say it was way more than expected! Beautiful place , pictures don't do justice. The apartment has everything you need and more for your stay. All you need is your clothes!! I Definitely recommend this company for your vacations."
Yaritza Hernandez,
Killeen,Texas
"We booked our stay in Puerto Rico with CVR..Analis and her staff went above and beyond the expectations of any travel property management company..The response time to any of our concerns was extremely fast, and was handled with great professionalism..We would highly recommended booking with this company..Many thanks to you and your entire staff.."
Paul Styke,
Massachusetts
"Our stay in Pena Mar was lovely. Analis was very attentive to any questions or concerns that we had. Price was reasonable and payment process was easy. The cooking supplies were very nice. We had ample towels and we liked having some beach toys to use. More seating in the living room would be more accommodating for the size group we had. Beds/bedding could also possibly use upgrading. Thanks for a comfortable stay!"
Becky Galligan,
Alexandria, Minnesota
"Analis, Thank you for giving me and my family the opportunity to stay at this property. With the exception of wifi, It had everything and anything a family would need to have the best experience when vacationing in Puerto Rico Everything was impeccable clean, the kitchen had all the essentials needed to cook a meal in the unit. linens and towels were provided as well. The location is perfect. It's only a few minutes from the airport, San Juan, El Yunque. In fact close to many attractions and restaurants. Best of all, the Rio mar Wyndham beach is right there. We used the golf cart to go to the beach, which was a great compliment as well. Thanks again!"
F Rosado,
Pennsylvania
"Lovely experience. Five stars. Everything clean, lots of places to eat nearby the facility."
Carmen Alvarez,
Puerto Rico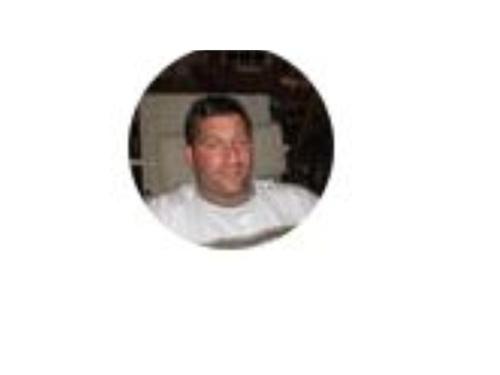 Let me start by saying that we absolutely LOVED this condominium and the complex it was in. The listing was entirely accurate and we were pleasantly surprised to find the condo to be as lovely as the pictures suggested. Our only regret is that we didn't stay longer! Understand that this isn't a "resort". You won't have room service or a bartender serving you drinks at the pool, but you will have an incredible amount of room as compared to hotel rooms. And access to a pool and beach which aren't crowded with hoards of tourists. The house really was immaculate. The bedrooms were spacious. The bathrooms (and the whole house) was clean. The amenities were all modern - cable TV, kitchen appliances, washer/dryer, WiFi (which didn't work great, but was provided, nevertheless). Plenty of beach and shower towels were provided. We loved sitting in the (shaded) backyard sipping coffee & eating breakfast, under cooling ceiling fans. The garage was stocked with boogie boards, sand chairs, swim noodles, bicycles, and beach umbrellas (as well as a golf cart to make the pretty short and easily walkable trip to the pool/beach). The location was convenient to everything in Dorado. There is a strip mall/shopping center a few minutes away, and "downtown" Dorado is only a few more minutes further. Having never been to Dorado (or Puerto Rico, for that matter) before, I was a little concerned by the barbed-wire fence shown in the pictures separating the complex from the beach. I do understand now that it is there to keep non-residents from coming into the complex off of the beach (which, by the way, was beautiful); however, we never saw or ran into any element of the local population that would have concerned me at all. The guards at the front gate were all friendly and helpful and the security guards constantly roamed this complex.

Adam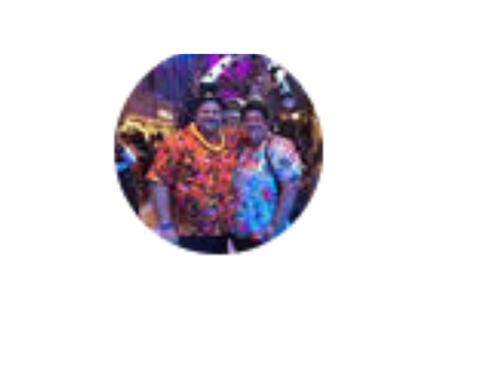 The Jobos Beachfront Paradise condo was so nice. The condo was very clean. The pool was very nice with a walk-in entrance. Elizier was very helpful through the booking process and also helped us out by bringing over a cordless wi-fi router since the one in the condo didn't work. To sit on the porch and watch and listen to the waves is breathtaking!

Dena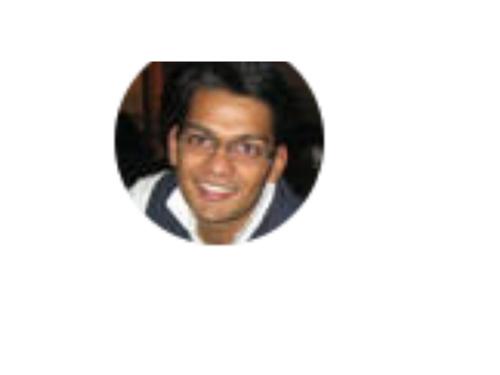 Fantastic place - beautiful and spacious house with an axing garden. The rooms were clean and the house had a lot of amenities. The community is very nice and safe. The beach of the community was not so nice but our host was really helpful in recommending a very Virgin beach that we loved !! Thanks and will definitely come back for a stay :)

Ishaan
Eliezer is AWESOME! He is very helpful and always reachable by phone/text. Great experience!

Yanze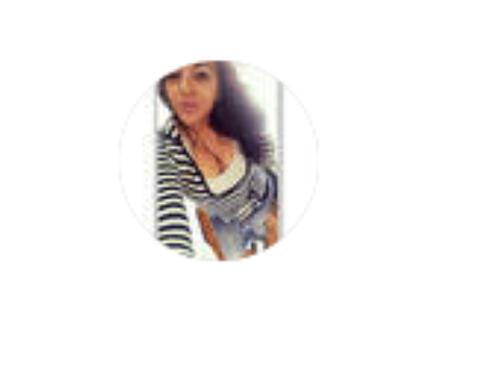 This place is amazing with an amazing host we had a beautiful view of the beach right in the backyard home was clean and spacious for all 8 of us the community was super friendly I would definitely book again.

Arielle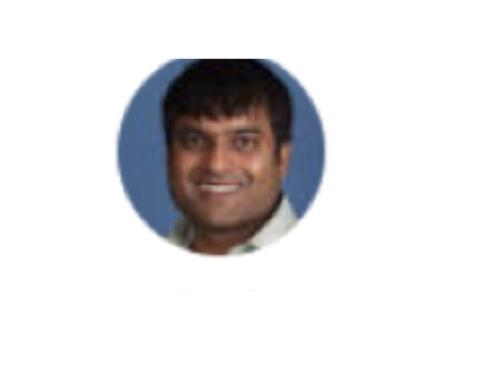 Fantastic stay! Apartment was a bit dated and some of the stuff didn't work quite right (leaky faucet, loud airconditioners for example) but it was all overshadowed by the premium location and how well equipped the unit was! Our host, Eliezer, was a highlight. Incredibly responsive, always full of helpful suggestions and accomodative. Thank you for a great stay!

Ravi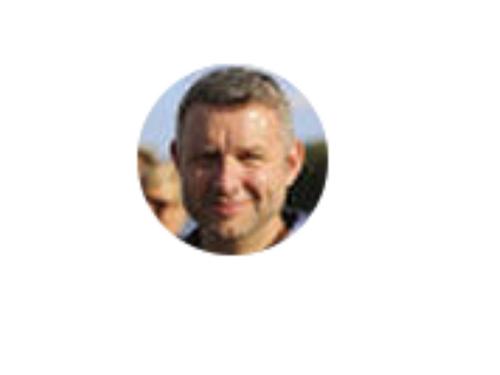 We were very satisfied with our stay in Luquillo, nice host, nice appartement exactly as descriped. Five stars:-)

Morten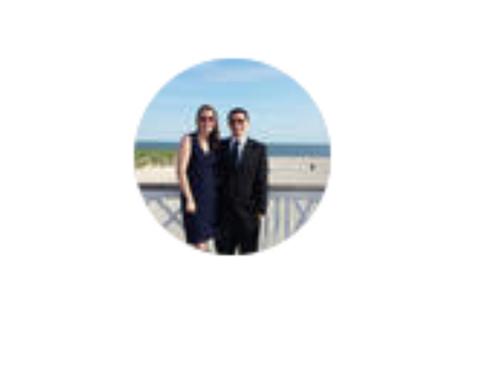 We loved staying here! The location is great and the views of the ocean are spectacular. The beach right in front was too rocky to swim, but there were gorgeous beaches to swim at just down the road. We were a large group of adults celebrating an engagement, and this worked out perfectly. Eliezer was very responsive and helpful, and the complex was safe and secure. Excellent value! The town of Isabela is a laid back surfer paradise, and everyone we met was friendly. Would absolutely recommend to groups of adults or families traveling with kids. The entrance is on the 3rd floor, just a note in case you are traveling with anyone with limited mobility.

Joanna
I was primary looking for a beach house to celebrate my friends birthday with her close friends. Two days before the weekend started. I searched for places in Isabela and found Haudimar apartments. As soon as I looked at the pictures i knew that was the place i needed for the weekend. Immediately, I send an email to the owner and In a few hours he contacted me. He was very professional and a great host. The apartment was clean and it felt cozy. We all couldnt believe we would be staying there for the weekend. We had an incredible weekend. I would must definetely stay again. I have nothing negative to stay. I loved everything about the place from the location to the pool.
Thanks once again Eliezer for everything,
Ariana

Puerto Rico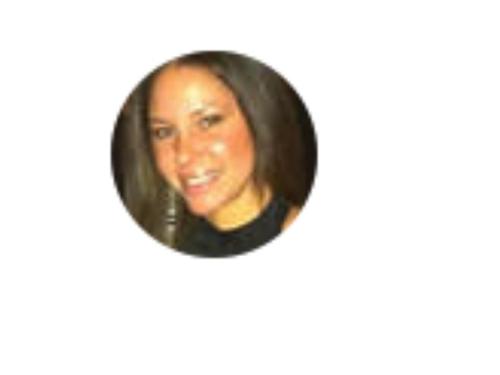 I recently rented this place in Chalets de Playa for me and my family. Overall it was a great experience and everything you see in the pictures and description are accurate. From the moment I booked, the communication from Eliezer had been excellent and his response time is very quick (within minutes). First part of trip we stayed in Old San Juan and he personally dropped the keys off at our hotel before check out. There was a small issue w/the cable/internet and the owner himself personally came and installed it the next day (we didn't get in until 8pm first day) and chatted w/us a bit about places to go, tips,etc; VERY nice guy:) The place itself is great - plenty of room for 4 ppl and everything you need to feel at home. I slept in the Master and bed was very comfortable but my son and mother who stayed in the other rooms also slept well. It's gated w/ 24 hr security so feeling safe was never an issue. There are 2 big Swimming pools and there is a private beach area - more for walking and collecting cool rocks/shells but Playa Nuevo is 5 min. or less down the street. Very nice beach w/cool volcanic rock formations that keep the waters calm especially important if you have kids w/you. Also, supermarkets and little eateries are within minutes. Location is also good if you want to explore other areas. It was about 90min from El Yunque and same to Aguadilla (def. recommend a day trip to Crash Boat Beach there). I would stay here again and definitely recommend it to others considering this property!

Laura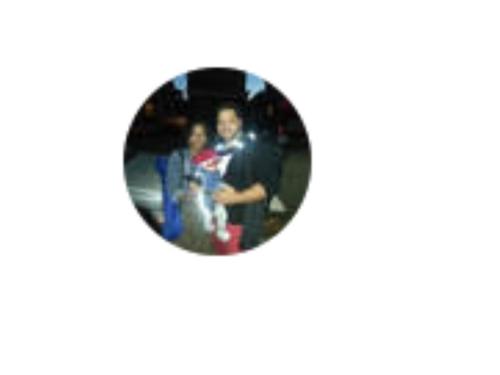 Where do I begin... The location was gorgeous. Our difficult daily decision was beach or pool?? The apartment was comfortable and very welcoming and close to local eateries and shops.. All of this and for me the most wonderful aspect was the attention we received from Isaira and Eliezer. Every request ( early check in, technical help etc .) was given the most dedicated attention ! Thank you for making our stay wonderful and memorable !

Catherine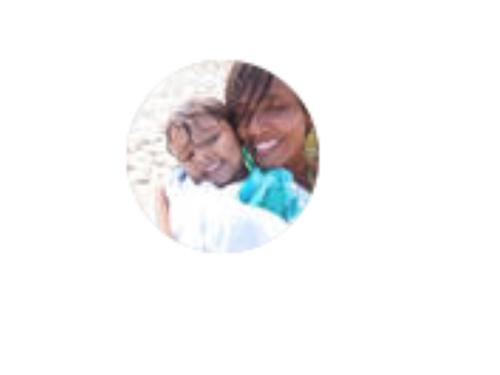 This home was in the best location. Away from the metro area madness but still fun! Restaurants, supermarkets and stores within a short driving distance. We were a large group with several children. The home was roomy and we never felt crowded. Because we had little ones, being on the first floor and so convenient. Pool was steps away to our right and the beach was right in front of us! Amazing view from morning till night. The beach immediately infront had some rocks but Jobos beach is a 5 min walk on the shore and perfect with food/drinks, chair/umbrella rentals as well as surf lessons and paddle boards for rent. I stayed for a month and got to see the maintenance on the property. Always well kept and most importantly, safe. Security walks the grounds throughout the night and keep the place secure. The place was generally calm and peaceful. We did have a holiday weekend during our stay and it was busier but security made sure rules were followed. Eliezer and his people were always helpful and quick! Any question, concern or issue, they were super quick to respond. We are really going to miss this place.

Amnet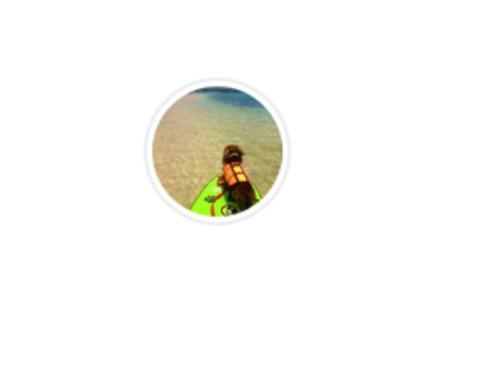 The beauty of the beach and the ocean views from ones private terraces are spectacular and second to none. Booking was flawless and simple even though we booked the property only two days before arriving. Spotless Cleanliness. The furniture is very well-thought to help you feel completely at home. Faultless Hi speed Wi-fi worked uninterrupted during our entire stay. Cable TV and all A/C units worked perfectly. Entirely equipped kitchen. Highly recommend for families or couples. Pet Friendly was an important detail when considering this property. Even though they allow pets, the apartment was spotless! We were able to enjoy the weekend with our small dog and we were very happy to see other RESPONSIBLE pet owners around the area as well.
Congratulations on your great service and property management! We will come back soon!

Emartferr

San Juan, Puerto Rico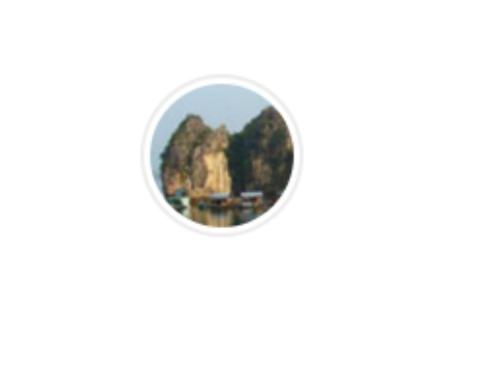 Outstanding place for vacation. The owner and his team were very professional. I really enjoy the place w/ the whole family.
You can literally walk to the beach.
My kids enjoy every seconds their rooms and the pool.
The place is so close to many amazing beaches.

CabeVQ

Colorado Springs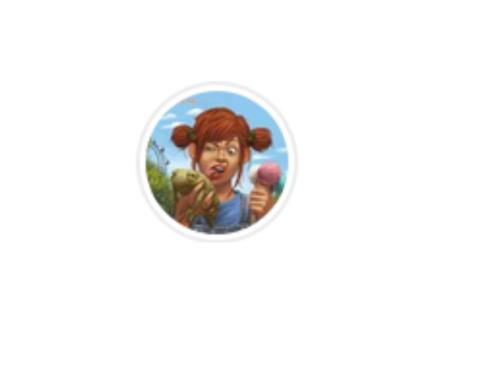 The week my friends and I spent there in September, was absolutely awesome. The apartment is fully equipped with everything we needed from cooking, to grilling. From Cable TV, to Wi-Fi. From the swimming pool, to the beach. Lots of fun during the day and very romantic at night. Being so close to the airport makes it a major plus for us. We can't wait to go back in January. Thanks for everything.

DebbyFV

Scranton Pennsylvania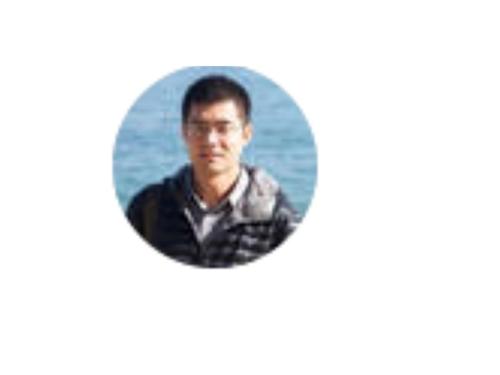 Eliezer is a very kind and friendly host. He sent us the keys for the room and the parking space in the car rental, saving us a lot of time and trouble. I would highly recommend this beautiful apt to families or group with 4 or more people. It is exactly the same as the description. It has a washer and a dryer. Perfect equipments for a vocation. The kitchen is also good. The location is nice. 20 mins to Fajardo, 50 mins to Old San Juan. 15 mins to Yunque. 1 min to Luquillo beach! The only thing I want to complain is that there are too many keys in the keychain (also too many locks). We spent 15 mins to open the front door and 30 mins to open the backdoor. It wont be a problem if you start to get familiar with them, though. I suggest the host put some labels on the keys. In summary, if you are a small group want to spend a perfect vocation in Puerto Rico, this apt is one of your best choices.

Hao Liu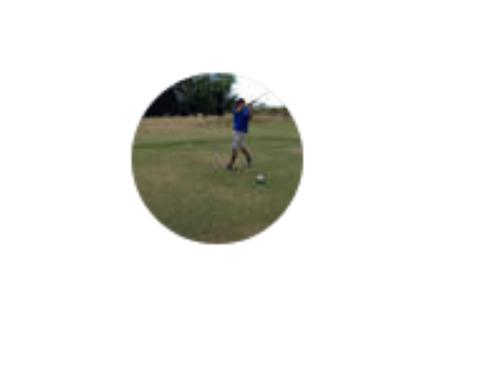 The host was very informative and was available if we need it something.
I stay on the weekend of 05/22 to 05/25 and is a very relaxing apartment. We love to stay in this Apartment again and we recommend for everyone. Thank you for the great scape!!

Alex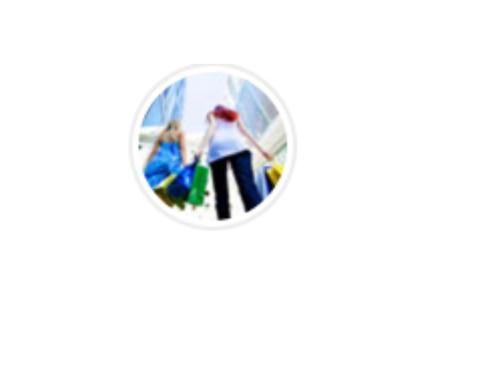 I thought the surroundings were beautiful, ocean view from almost every room, convenience store at the corner and management were very accommodating to my needs. A must stay in the area of Isabela plus entertainment and restaurants in walking distance. I will be staying here again!

A FlipKey verified review

Orlando FL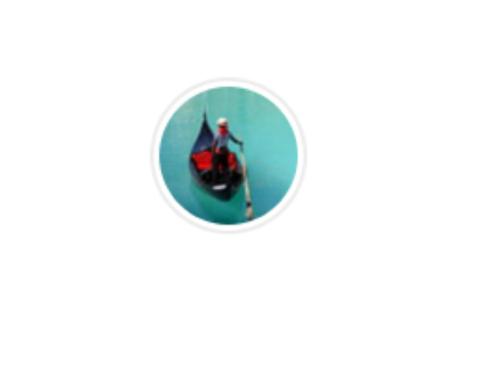 The Apartment was great. A lot of space, amazing views, and it had tons of towels and dishes for our large group. The complex is very nice and secure and conveniently located between Jobos Beach and Shacks Beach. The patio was nice; a bit windy but nice at night.

Matt S

Richmond Virginia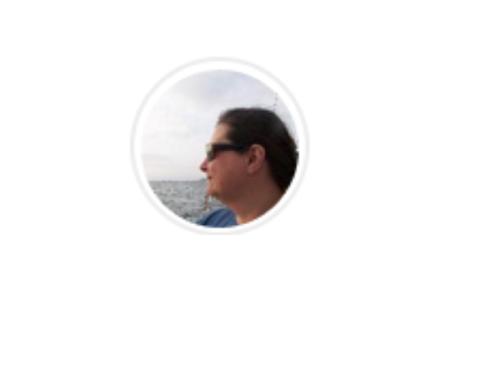 The space was very nice, clean and great views from the living room and patio. The bedrooms are spacious and the kitchen area well stocked with most everything we need for the three couples. The hostess, Isaira, is absolutely wonderful and very responsive.
Some minor complaints, the internet service does not work, despite Isaira's attempts to get someone to fix it. The only available storage for clothing is hanging in the closet; no drawers or tables for folded clothing. We are staying for a week, but keeping things in the suitcase on the floor could be annoying for longer stays.
The complex is fairly remote, and narrow, winding roads to get here, so definitely try to arrive in daylight!

Barbara R

Manhattan Beach California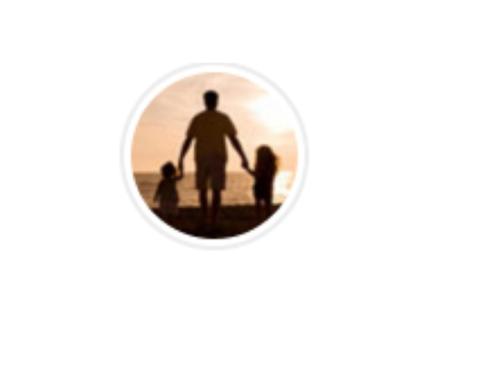 Excellent service and location. Communal areas of complex include pool, tennis court and apartment a few steps from the beach. Three bedrooms completly comfortable for groups and family. Kitchen has all the necessary cooking utensils. Definitely recommend it!!

Yassi

Puerto Rico
Excellent View, Clean and Beutiful place to stay...peaceful and quiet for a nice rest but close to nice restaurants and pubs for fun! Pool area is safe and clean and nice green areas, even to bring the fur family members!!! In a few words include everything for a perfect vacations.

Yanira

New Jersey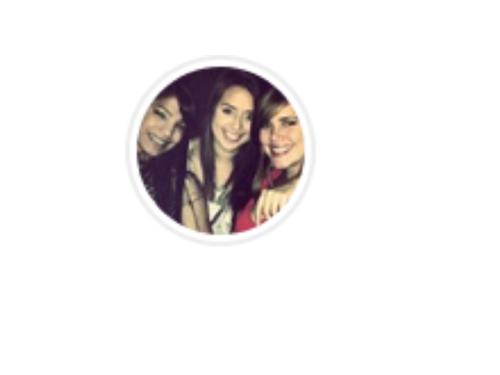 It is absolutely beautiful. The apartment has everything anyone needs and more, pools, beautiful beaches nearby, comfortable beds, kitchen and bathrooms. Definitely, it is a great place to stay. I will come back!

Pamela O

San Juan, Puerto Rico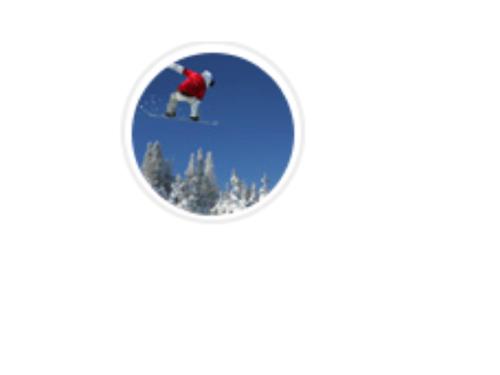 clean, quiet, comfortable, amazing views and sounds of the ocean. The upper terrace is fantastic.

Adrian

Illinois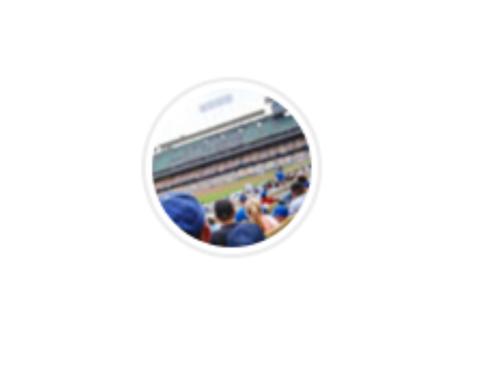 Loved staying here! The rooftop terrace has an amazing view of the beach and ocean on one side and the mountains on the other side. We spent plenty of nights up there enjoying the stars and sounds of the waves.
There's plenty of space in the bedrooms, super comfortable couches in the living rooms on both floors and the outdoor spaces are great for chilling out.
The kids loved the pool and the playground. Great option when they didn't feel like going to the beach.
We are already planning to go back.

Craig

New York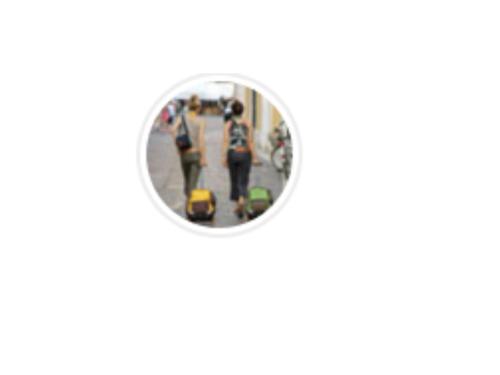 An excellent get- away from it all penthouse. Very tastefully decorated, comfortable and stunning ocean view. Great for a big family like mine... the prepared third bedroom and terrace was a great bonus. Very friendly and helpful "care- taker". Can't wait to go back again!!

A FlipKey Verified Reviewe

Fajardo